Welcome from the Trust Chair
It is an honour and privilege for me to Chair the South York Multi Academy Trust (MAT). This exciting development will build on the hard work, enthusiasm, and creativity of many people to create a new and strong partnership of schools serving our local communities. In a time of increasing fragmentation of the school system and a world of rapid change, uncertainty and increasing pressure on children, young people and families we need a strong partnership to work together to harness all our resources to provide the best possible opportunities and support to those we serve.
We have a strong base to build on; all the schools joining the trust are good or outstanding and we are fortunate that we have dedicated, talented and committed teaching and support staff. The MAT will enable us to harness their energy and creativity and provide high quality support for improvement in all our schools.
We have worked hard to design governance arrangements for the Trust that embrace the interests of the Community and Church of England schools we serve. We are also fortunate to secure the involvement of York St. John University as a member of the trust reflecting our links with higher education. We will continue to work closely in partnership with the City of York Council and other organisations to ensure our plans and the services we provide align with local needs.
The Members and Trustees (whose details you can find on this website) are all drawn from the communities served by the trust and represent a highly skilled and committed group with expertise and professional backgrounds covering the wide range of disciplines needed for a successful MAT. They all share a passion to provide the best possible education for the community.
We aim to be open and transparent in the way we do business and to be accountable to the people we serve. We are committed to local governing bodies in our schools having delegated responsibility as far as possible, consistent with good governance and prudent use of resources. Schools will still need committed, skilled and enthusiastic governors! If you are interested in supporting the work of our schools by becoming a governor, or want to find out more about the Trust I would be very happy to hear from you.
Our ethos and key values are summarised in our Trust Vision Statement below:
 support - inspire - achieve - flourish
We are a strong and inclusive partnership of schools working together to support and inspire all children, young people and families in our communities to achieve and flourish.
We hold our schools and ourselves to account to a set of values. Our schools are always:
Inclusive – our schools work tirelessly to meet the needs of every child and young person and overcome disadvantage. We embrace diversity in our communities, and we promote distinctiveness in our schools.
Aspirational - our schools have high expectations for every learner and member of staff. We want our children and young people to make the most of every opportunity in life.
Responsible - our schools have a social responsibility to serve the community first and foremost. We always use our resources responsibly and transparently.
Collaborative - our schools work in equal partnership with one another, and with their school communities. We devolve control and responsibility to the appropriate level, encouraging the participation of those we serve and those who work for us.
Summary of the Board of Trustees (2018-2019)
Sub-Committees Structure and Membership 2018-19
Members' Register of Business Interests 2018-2019
Trustees' Register of Business Interests 2018-2019
Appointed Senior Staff Register of Business Interests 2018-2019
Meet the Trustees of the Board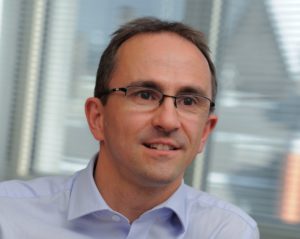 Ian Warman - Chair of Trustees
Ian is a Partner at KPMG where he leads the Yorkshire and North East Pensions Practice.  His role covers all aspects of running the business including leadership, financial management, people skills and operational effectiveness.  Ian also leads KPMG's relationship with a number of key clients in the region across all services.  Prior to becoming a Trustee of the South York Multi Academy Trust, Ian was a governor of Fulford School where he had active roles on the Finance, Personnel and Pay Committees, and acted as Link Governor for Progress and Achievement.
We want the MAT to be as open and transparent in its work as possible and really value the involvement that our schools have with families and the wider community. We will be looking for ways to build on this as the MAT develops. If you have any queries or comments about the MAT, then the board would be very pleased to hear from you.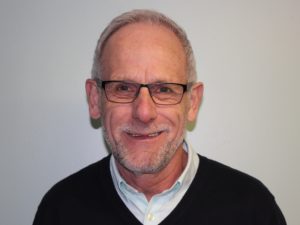 John Williams – Vice-Chair of Trustees
John has over 20 years' experience as a senior manager within a corporate environment with expertise in HR, business development, compliance and regulation. He currently manages his own consultancy business, which has been successfully trading for 10 years, and specializes in regulatory approvals, board performance and governance, operational risk and compliance.
John served as a governor at Wheldrake with Thorganby CE Aided Primary School for 8 years, with 6 years as Chair of Governors. During this time he has lead the recruitment and appointment of the Headteacher, supported the recruitment and appointment of the Deputy Headteacher, and supported the leadership team through a successful OFSTED inspection and a SIAMS inspection.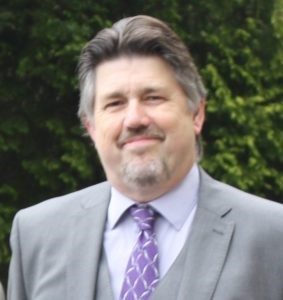 Ian Dolben – Trustee
Ian is a committed Trustee, with experience of both secondary and primary school governance, and a track record of support for school leadership together with constructive challenge for over twenty years. His tenure as longstanding Chair of the governors of Fulford School which moved from "good" to "outstanding" during his term of office provides strategic school improvement expertise at governing body level. His experience of governance includes finance, HR, policy development and review, pupil discipline, staff discipline and parental complaint investigations.
He is a Local Leader of Governance, and joined the Governors at Heworth Primary School as Chair in 2015 to provide expertise at strategic level together with leadership and mentoring for the Heworth governors. He led the Heworth Governing body through the process of converting to academy, and prior to becoming a Trustee of the South York MAT, was Vice Chair of the Board of the new Pathfinder MAT.
He is a fisheries scientist by training, a Chartered Environmentalist, and holds a national role in the Environment Agency. He is a Fellow, Vice-President, former Chair and currently Director of Finance of the Institute of Fisheries Management. He is a Board member of the Society for the Environment, and an Assessor of Licensed Bodies for the Society.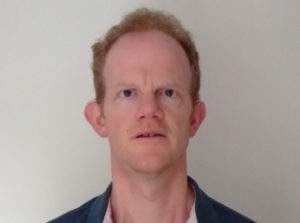 Tom Flemming - Trustee
Tom has been working in technology and strategy roles for the European Bank for Reconstruction and Development in London since 2003. He was a parent governor of Fulford School for three years, and chaired the Student Development and Community Partnerships committee.
Claire Graham-Brown – Trustee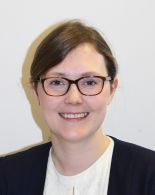 Claire is the Deputy Director of Education at the Diocese of York, providing guidance and support to Church of England schools and academies on governance and related matters. She has a key interest in developing governance structures to facilitate collaborative working between Church and non-Church schools. Prior to taking up her role at the Diocese, she gained experience as a solicitor, initially in private practice and latterly in house, most recently at Imperial College London. During her time as a solicitor, Claire provided legal advice to a range of educational and other organisations, including schools and academies.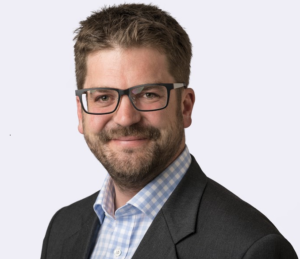 Matthew Horne – Trustee
Matthew moved to Naburn in 2013 where his children go to school. Matthew has worked in education and children's services for nearly 20 years, most recently in children's social care. He has worked for the Department for Education and the Cabinet Office and now leads a not-for-profit organisation based in London. He has been a school governor for over 15 years in three different primary schools.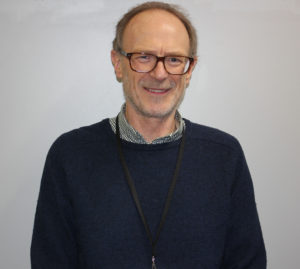 Andrew Pennington -  Trustee
It is an honour and a privilege to be appointed as a trustee of the South York Multi Academy Trust (MAT). I live locally, and I've been involved in the schools that make up our MAT for over ten years as a parent and a governor.
Schools can open up opportunities for all and change lives. To do that I believe that: schools need to be publicly funded; open to all; at the heart of their community; and that they should listen and respond to the views of the children, young people and families they serve. We set up the South York MAT to make sure we can support the great schools we have and the talented and committed staff that work there and make sure they stay rooted in the local communities they serve.
I am a product of the comprehensive school system. Both of my children have been educated in comprehensive schools. I have a lifelong personal and professional commitment to comprehensive schools providing excellent education and being at the heart of their community.
I have been a governor at two South York schools. I was chair of governors at Dunnington Primary School. I have been a governor at Fulford for seven years, firstly as a parent governor and latterly as chair of governors. I am now retired but before that I was Assistant Director of Children's Services in a large metropolitan council. I have over 20 years' experience as a senior manager in local authority education and children's services.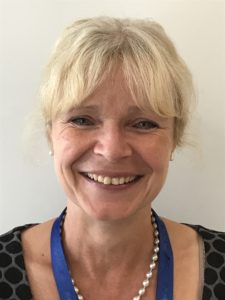 Sheena Powley – Trustee
Sheena is a school improvement consultant with twenty one years' experience of primary school headship. As a teacher, she has taught across the primary age range from Foundation Stage to Year Six. During her time as a Deputy Headteacher, she was seconded to lecture to undergraduates in classroom management at York St John University. In 2010 she became a Local Leader of Education. She has over thirty years' experience of being a school governor in three different schools.
Mini Setty – Trustee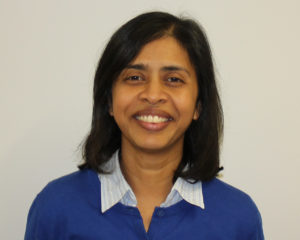 Mini is Partner and Head of Employment in York.  She has over 20 years experience in the field of employment law.  She trained initially as a Barrister which gives her an advantage when advising her clients but also means that she does all her own advocacy.
Mini advises on all areas of employment law but she has a particular specialism in discrimination cases, executive terminations, restructures and TUPE issues.
She has worked with clients in a number of sectors including schools, transport and retail.  She also has considerable experience of training managers on disciplinary and grievance matters.
Mini has been described by a client as a "commercial lawyer with an edge" and also "practical, pragmatic and commercially savvy".  She is often asked to provide comment on Employment Law issues for BBC Radio York.
Meet the Members of the Board
Jenny Carpenter – Member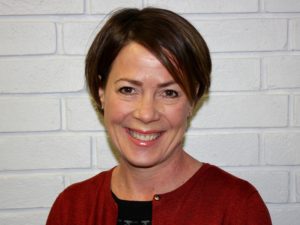 Jenny was a primary teacher for eleven years before joining York St John University. She has been Head of primary PGCE programmes including School Direct for the past thirteen years as well as teaching primary mathematics and research across PGCE and undergraduate programmes. She is currently Director of Partnerships within the School of Education and also works with other MATs. Jenny is a governor of her local primary school and her research interests include enquiry-based learning, coaching and mentoring and action research.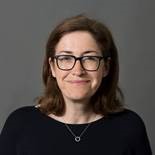 Rachael Heenan - Member
Rachael is Senior Partner at Capsticks  Solicitors LLP who are the leading specialists in the healthcare, housing and regulatory sectors.
As well as leading the firm, she works with clients in the health and social care, regulatory and housing sectors on employment and governance issues as well as wider business strategy. Her practice includes handling high profile executive cases, major national organisational change, TUPE, and complex medical issues.
Andrew Smith – Member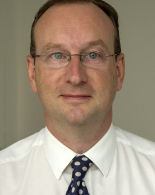 Andrew is Diocesan Director of Education (DDE) for the York Diocese. He is a qualified teacher with over 20 years' experience in primary education in York and North Yorkshire. Andrew has also worked successfully in a number of collaborative partnerships, including within Teaching School Alliances and with schools overseas, particularly focusing on developing effective school leadership and shared curriculum development.
Andrew currently represents the Diocese of York Educational Trust (DYET) as a corporate member on Multi Academy Trusts and is a director of DBE Services, a consortia of several Church of England dioceses in the north of England.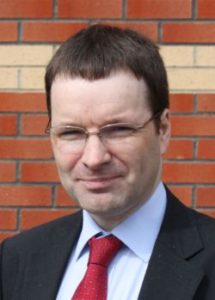 Peter Warry – Member
Peter worked as Operational Research Manager for Nestlé UK following his graduation in 1986. While at Nestlé he undertook decision support projects for a wide range of departments, eventually becoming OR Manager for Nestlé UK, before leaving in 1999 to set up a York development office for a US based Software Company where he worked as European Development Director.
Peter has been Diocesan Secretary and Chief Executive of the Diocese of York since 2006 and oversees the delivery of all the legal, financial, advisory and support functions for its family of over 600 churches and 127 schools & academies. Peter has been a governor of Clifton Green Primary School since 2000 and chairs the Resources and Pay & Performance Management Committees.
A Lay Canon of York Minster since 2008, Peter also serves as a trustee/director of a number of ecclesiastical, educational and welfare charities.
Board of Trustees Meetings - Schedule, Attendance & Minutes
Legal, Financial and Statutory Information
Supplemental Funding Agreement
Trade Union Facility Time
There have been no instances of school staff who are union members taking facility time during the 2017/18 academic year.  However, the schools do buy in to a city wide facility time arrangement provided in partnership between City of York Council and all of the trade unions operating locally in schools.  For the 2017/18 academic year the cost to the schools of this service is £7,820, equating to approximately 284 hours of the overall city resource on a pro-rata basis.
School-specific policies, procedures and documents can be found of the websites of the member academies.
Admissions Arrangements and Consultations
Admissions Arrangements for 2019/20
Between 16 October and 1 December 2017 all admissions authorities for schools in York jointly conducted a consultation on admission arrangements for the admissions rounds for entry in September 2019.  The closing date for comments was 1 December 2017.  After considering any comments received, the South York MAT board, in its role as an admission authority, then formally set ('determined') these arrangements on 25 January 2018.
Please see the Policies area above for the current determined policies.  For 2019 our published admission number for Year 7 at Fulford School is 240.
Information about admissions can also be found on the website of our member academies.
Key Dates for the City of York Council Admissions Process - Secondary School Places for September 2019
31 October 2018 - deadline for applications
1 March 2019 - National Offer Day
29 March 2019 - deadline for return of appeal forms if appealing
29 April 2019 - first date appeals may be held
27 June 2019 - final date appeals are planned to be held
Key Dates for the City of York Council Admissions Process - Primary School Places for September 2019
12th September 2018 – applications can be made for September 2019 entry to Reception
15th January 2019 – Deadline for applications
16th April 2019 – National Offer Day
4th June 2019 – Appeal forms to be returned
June-July 2019 – Admission appeals heard
Admissions Consultation for 2020/21
Between 08 October and 07 December 2018 all admissions authorities for schools in York jointly conducted a consultation on admission arrangements for the admissions rounds for entry in September 2020.  The closing date for comments was 07 December 2018.  On the 29th January 2019, after considering any comments received, the MAT board has, in its role as an admission authority, now formally set ('determined') these arrangements.
Any objections to our arrangements may be made by parents/others to the Schools Adjudicator by the 15th May 2019.  All objections must be received by the adjudicator on or before 15 May 2019, at: The Office of the Schools Adjudicator Mowden Hall, Staindrop Road, Darlington, DL3 9BG Tel: 0870 0012468 Fax: 01325 391313
Please see the Policies area above for the determined policies.  You can also find more documents on the LA website at www.york.gov.uk/admissionsconsultation.
The Published Admission Number (PAN) is the number of pupils it is intended to admit into the first year group of school. This number differs for each school and for 2020 – 2021 these PANs are:
for Archbishop of York's CE Junior School , 60 places
for Dunnington CE Primary School, 30 places
for Fulford School, 240 places (Year 7)
for Fulford School, 35 places (Year 12)
for Wheldrake with Thorganby CE Primary School, 30 places