Welcome from the
Trust Chair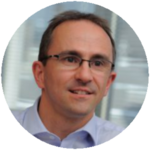 Chair of the Board of Trustees
It is an honour and privilege for me to Chair the South York Multi Academy Trust (MAT). This exciting development will build on the hard work, enthusiasm, and creativity of many people to create a new and strong partnership of schools serving our local communities. In a time of increasing fragmentation of the school system and a world of rapid change, uncertainty and increasing pressure on children, young people and families we need a strong partnership to work together to harness all our resources to provide the best possible opportunities and support to those we serve.
We have a strong base to build on; all the schools joining the trust are good or outstanding and we are fortunate that we have dedicated, talented and committed teaching and support staff. The MAT will enable us to harness their energy and creativity and provide high quality support for improvement in all our schools.
We have worked hard to design governance arrangements for the Trust that embrace the interests of the Community and Church of England schools we serve. We are also fortunate to secure the involvement of York St. John University as a member of the trust reflecting our links with higher education. We will continue to work closely in partnership with the City of York Council and other organisations to ensure our plans and the services we provide align with local needs.
The Members and Trustees (whose details you can find on this website) are all drawn from the communities served by the trust and represent a highly skilled and committed group with expertise and professional backgrounds covering the wide range of disciplines needed for a successful MAT. They all share a passion to provide the best possible education for the community.
We aim to be open and transparent in the way we do business and to be accountable to the people we serve. We are committed to local governing bodies in our schools having delegated responsibility as far as possible, consistent with good governance and prudent use of resources. Schools will still need committed, skilled and enthusiastic governors! If you are interested in supporting the work of our schools by becoming a governor, or want to find out more about the Trust I would be very happy to hear from you.
Vision & Values: Our Trust Vision Statement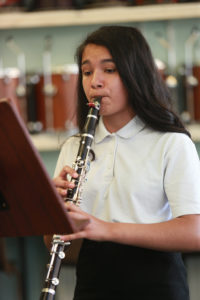 SUPPORT – INSPIRE – ACHIEVE – FLOURISH

We are a strong and inclusive partnership of schools working together to support and inspire all children, young people and families in our communities to achieve and flourish.
We hold our schools and ourselves to account to a set of values. Our schools are always:
Inclusive – our schools work tirelessly to meet the needs of every child and young person and overcome disadvantage. We embrace diversity in our communities, and we promote distinctiveness in our schools.
Aspirational – our schools have high expectations for every learner and member of staff. We want our children and young people to make the most of every opportunity in life.
Responsible – our schools have a social responsibility to serve the community first and foremost. We always use our resources responsibly and transparently.
Collaborative – our schools work in equal partnership with one another, and with their school communities. We devolve control and responsibility to the appropriate level, encouraging the participation of those we serve and those who work for us.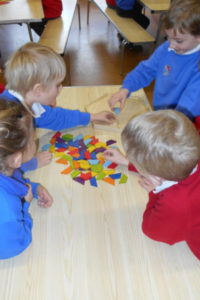 School-specific policies, procedures and documents can be found on the websites of the member academies.
Legal, Financial and Statutory Information
The Academies Financial Handbook includes a requirement for academy trusts to publish financial statements for the last two years. There is also a requirement to publish the relevant business and pecuniary interests of members, trustees and local governors.
For information about governance, members, trustees and local governors please click here.
The accounts and other key documents are below:
Trade Union Facility Time
During the period the Trust had no employees who were relevant paid Trade Union officials. To provide employees who are members of Trade Unions with access to union representation, the Trust procured outsourced services from City of York Council at a cost of £4,361.
Admissions, Arrangements and Consultations
Information about admissions can also be found on the websites of our member academies.
Key Dates for Secondary School Admissions in September 2022
12th September 2021 – Applications can be made online
31st October 2021 – Deadline for applications
1st March 2022 – National Offer Day
31st March 2022 – Appeal forms to be returned
May-July 2022 – Admission appeals heard
September 2022 – Applications for the 2023 entry into Year 7 expected to open
Key Dates for Primary School Admissions in September 2022
12th September 2021 – applications open online for September 2020 entry to Reception
15th Jan 2022 – Deadline for applications
19th April 2022 -National Offer Day
21st May 2022 – Appeal forms to be returned
June-July 2022 – Admission appeals heard
September 2022 – Applications for the 2023 entry into Reception expected to open
Admissions Consultation and SYMAT Admissions Policy for 2022-23
Between 12th October and 29th November 2020 all admissions authorities for schools in York jointly conducted a consultation on admission arrangements for the admissions rounds for entry in September 2022-23. 
The closing date for comments was 29th November 2020.  After considering any comments received, the South York Multi Academy Trust, in its role as an admission authority, then formally set ('determined') these arrangements on 23 February 2021. 
Any objections to our arrangements may be made by parents/others to the Schools Adjudicator by the 15th May 2021.  All objections must be received by the adjudicator on or before 15 May 2021, at: The Office of the Schools Adjudicator Mowden Hall, Staindrop Road, Darlington, DL3 9BG OSA.TEAM@osa.gsi.gov.uk Tel: 0870 0012468 Fax: 01325 391313.
SYMAT Admissions Policy 2022-23
The Published Admission Number (PAN) is the number of pupils it is intended to admit into the first year group of school. This number differs for each school and for 2022 – 2023 these PANs are:
for Archbishop of York's CE Junior School (Year 3), 60 places
for Dunnington CE Primary School (Reception), 30 places
for Fulford School (Year 7), 300 places
for Fulford School (Year 12), 35 places
for Wheldrake with Thorganby CE Primary School (Reception), 30 places