We are delighted to welcome Bishopthorpe Infants to our family of schools. Our schools have worked closely together for many years and look forward to the benefits an even closer partnership will bring to all of our schools within the trust.
Along with Archbishop of York's CE Junior School, Bishopthorpe Infant School provides the primary educational provision for the village of Bishopthorpe, prior to the majority of pupils moving to Fulford School. The provision of an outstanding 3 to 18 journey for our pupils within SYMAT has always been central to our vision.
Steve Lewis
CEO SYMAT
Thursday 15th October 2020
Let's celebrate the success of Wheldrake with Thorganby who have won the National Association of SEN primary provision award. 
Sadly no swanky ceremony this year, but the staff will be really happy to have been recognised! Visit NASEN's twitter post here to see the unveiling!
A fantastic achievement and very well deserved.
Tuesday 1st September 2020
We are delighted to welcome Escrick CE Primary School to South York Multi Academy Trust
Escrick is a fantastic school and we look forward to ever closer working with the school and its wider community.
We are committed to providing the best possible education for all the pupils it is our pleasure to teach.
The strengths of partnership working brings benefits to all our children and young people. It is great to see our family grow and widen opportunities for all.
Steve Lewis
CEO SYMAT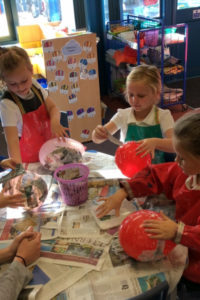 The following schools are due to join the Trust in the near future:
Our governance is based upon delegating authority to the lowest appropriate level in the belief that local knowledge and local control is the best way to engage and empower our schools to meet the needs of their students and their community. Our Trust is committed to work to improve outcomes, to secure best value and to ensure that we provide the best possible support and opportunities for all children, young people and their families in our communities.