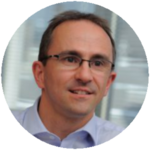 Ian Warman – Chair of Trustees
Ian is a Partner at KPMG where he leads the Yorkshire and North East Pensions Practice. His role covers all aspects of running the business including leadership, financial management, people skills and operational effectiveness. Ian also leads KPMG's relationship with a number of key clients in the region across all services.
Prior to becoming a Trustee of the South York Multi Academy Trust, Ian was a governor of Fulford School where he had active roles on the Finance, Personnel and Pay Committees, and acted as Link Governor for Progress and Achievement.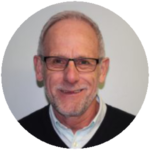 John Williams – Vice-Chair of Trustees
John has over 20 years' experience as a senior manager within a corporate environment with expertise in HR, business development, compliance and regulation. He currently manages his own consultancy business, which has been successfully trading for 10 years, and specializes in regulatory approvals, board performance and governance, operational risk and compliance.
John served as a governor at Wheldrake with Thorganby CE Aided Primary School for 8 years, with 6 years as Chair of Governors. During this time he has lead the recruitment and appointment of the Headteacher, supported the recruitment and appointment of the Deputy Headteacher, and supported the leadership team through a successful OFSTED inspection and a SIAMS inspection.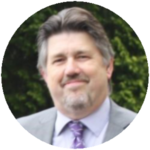 Ian Dolben – Trustee
Ian is a committed Trustee, with experience of both secondary and primary school governance, and a track record of support for school leadership together with constructive challenge for over twenty years. His tenure as longstanding Chair of the governors of Fulford School which moved from "good" to "outstanding" during his term of office provides strategic school improvement expertise at governing body level. His experience of governance includes finance, HR, policy development and review, pupil discipline, staff discipline and parental complaint investigations.
He is a Local Leader of Governance, and joined the Governors at Heworth Primary School as Chair in 2015 to provide expertise at strategic level together with leadership and mentoring for the Heworth governors. He led the Heworth Governing body through the process of converting to academy, and prior to becoming a Trustee of the South York MAT, was Vice Chair of the Board of the new Pathfinder MAT.
He is a fisheries scientist by training, a Chartered Environmentalist, and holds a national role in the Environment Agency. He is a Fellow, Vice-President, former Chair and currently Director of Finance of the Institute of Fisheries Management. He is a Board member of the Society for the Environment, and an Assessor of Licensed Bodies for the Society.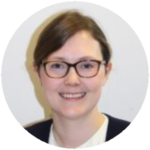 Claire Graham-Brown – Trustee
Claire is the Deputy Director of Education at the Diocese of York, providing guidance and support to Church of England schools and academies on governance and related matters. She has a key interest in developing governance structures to facilitate collaborative working between Church and non-Church schools.
Prior to taking up her role at the Diocese, she gained experience as a solicitor, initially in private practice and latterly in house, most recently at Imperial College London. During her time as a solicitor, Claire provided legal advice to a range of educational and other organisations, including schools and academies.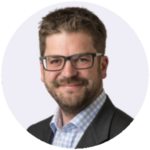 Matthew Horne – Trustee
Matthew moved to Naburn in 2013 where his children go to school. Matthew has worked in education and children's services for nearly 20 years, most recently in children's social care.
He has worked for the Department for Education and the Cabinet Office and now leads a not-for-profit organisation based in London. He has been a school governor for over 15 years in three different primary schools.
Mini Setty – Trustee
Mini is Partner and Head of Employment in York.  She has over 20 years experience in the field of employment law.  She trained initially as a Barrister which gives her an advantage when advising her clients but also means that she does all her own advocacy.
Mini advises on all areas of employment law but she has a particular specialism in discrimination cases, executive terminations, restructures and TUPE issues.
She has worked with clients in a number of sectors including schools, transport and retail.  She also has considerable experience of training managers on disciplinary and grievance matters.
Mini has been described by a client as a "commercial lawyer with an edge" and also "practical, pragmatic and commercially savvy".  She is often asked to provide comment on Employment Law issues for BBC Radio York.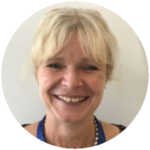 Sheena Powley – Trustee
Sheena is a school improvement consultant with twenty one years' experience of primary school headship. As a teacher, she has taught across the primary age range from Foundation Stage to Year Six. During her time as a Deputy Headteacher, she was seconded to lecture to undergraduates in classroom management at York St John University.
In 2010 she became a Local Leader of Education. She has over thirty years' experience of being a school governor in three different schools.
Jenny Carpenter – Member
Jenny was a primary teacher for eleven years before joining York St John University. She has been Head of primary PGCE programmes including School Direct for the past thirteen years as well as teaching primary mathematics and research across PGCE and undergraduate programmes. She is currently Director of Partnerships within the School of Education and also works with other MATs.
Jenny is a governor of her local primary school and her research interests include enquiry-based learning, coaching and mentoring and action research.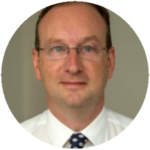 Andrew Smith – Member
Andrew is Diocesan Director of Education (DDE) for the York Diocese. He is a qualified teacher with over 20 years' experience in primary education in York and North Yorkshire.
Andrew has also worked successfully in a number of collaborative partnerships, including within Teaching School Alliances and with schools overseas, particularly focusing on developing effective school leadership and shared curriculum development.
Andrew currently represents the Diocese of York Educational Trust (DYET) as a corporate member on Multi Academy Trusts and is a director of DBE Services, a consortia of several Church of England dioceses in the north of England.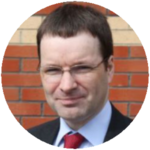 Peter Warry – Member
Peter worked as Operational Research Manager for Nestlé UK following his graduation in 1986. While at Nestlé he undertook decision support projects for a wide range of departments, eventually becoming OR Manager for Nestlé UK, before leaving in 1999 to set up a York development office for a US based Software Company where he worked as European Development Director.
Peter has been Diocesan Secretary and Chief Executive of the Diocese of York since 2006 and oversees the delivery of all the legal, financial, advisory and support functions for its family of over 600 churches and 127 schools & academies. Peter has been a governor of Clifton Green Primary School since 2000 and chairs the Resources and Pay & Performance Management Committees.
A Lay Canon of York Minster since 2008, Peter also serves as a trustee/director of a number of ecclesiastical, educational and welfare charities.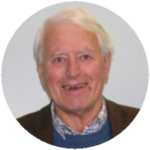 David Ashton – Member
David has a wealth of experience in Governance and Leadership most recently holding the position of Chair of the Fulford School Governors. During a long and successful career as a Chartered Accountant David held the positions of Managing Director of an Engineering company, Finance Director of a Food business and Chairman of an Engineering company serving the sugar and mining industries.
David was elected to North Yorkshire County Council in 1977 and became a County Councillor for the Fulford Division which included Wheldrake, Elvington, Escrick, Naburn and Fulford. During 28 years membership of the Council David was Leader for 7 years and chaired a number of Committees including those covering Finance and the County Council's Pensions Scheme.
David was asked to Chair a new waste management company set up by North Yorkshire and York named Yorwaste. This was at a time when Local Authorities had to divest from certain activities including waste management. He retired from this chairmanship after 14 years.
He became a Governor of Fulford School in 1977. Since then David has been the Vice Chairman of the Fulford Governors for a number of years and Chaired the Finance Sub Committee from its inception in the late 1980's. David was also a Governor of Escrick CE Primary school for 16 years and a member of the Escrick Parish Council for 30 years, 18 as Chairman.
David is a Deputy Lieutenant of North Yorkshire now on the Retired List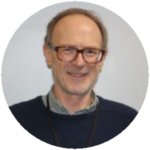 Andrew Pennington – Member
Andrew has been involved in the schools that make up our MAT for over ten years as a parent and a governor. The product of the comprehensive school system, and with both of his children having been educated in comprehensive schools, he has a lifelong personal and professional commitment to comprehensive schools providing excellent education and being at the heart of their community.
He served as the chair of governors at Dunnington Primary School then became a governor at Fulford for seven years, firstly as a parent governor and latterly as chair of governors. Now retired, Andrew was Assistant Director of Children's Services in a large metropolitan council and has over 20 years' experience as a senior manager in local authority education and children's services.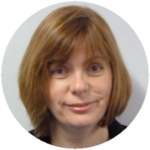 Lorna Savage – Chief Executive Officer
Lorna worked at Fulford School for 23 years. In 2013 she became the school's fifth head – and the first woman to take that role. Mrs Savage has overseen the expansion of the school and she led the establishment of the South York Multi-Academy Trust.
Mrs Savage has agreed to continue in the MAT CEO role on a part-time basis for up 18 months following her retirement in 2019 from her post as Fulford's headteacher.
Sam Bradford CPFA – Chief Finance Officer
Sam is a Chartered Public Finance Accountant. He qualified with KPMG in the Public Sector audit department in Leeds in 2008 and has also worked in audit roles within the commercial sector.
He joined Fulford School in April 2016 as the School Business Manager and was appointed as Director of Finance (CFO) of the South York Multi Academy Trust upon conversion in January 2018.
Meetings - Schedule, Attendance Registers and Minutes