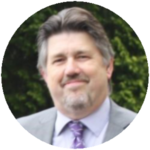 Ian Dolben – Chair of Trustees
Ian is a committed Trustee, with experience of both secondary and primary school governance, and a track record of support for school leadership together with constructive challenge for over twenty years. His tenure as longstanding Chair of the governors of Fulford School which moved from "good" to "outstanding" during his term of office provides strategic school improvement expertise at governing body level. His experience of governance includes finance, HR, policy development and review, pupil discipline, staff discipline and parental complaint investigations.
He is a Local Leader of Governance, and joined the Governors at Heworth Primary School as Chair in 2015 to provide expertise at strategic level together with leadership and mentoring for the Heworth governors. He led the Heworth Governing body through the process of converting to academy, and prior to becoming a Trustee of the South York MAT, was Vice Chair of the Board of the new Pathfinder MAT.
He is a fisheries scientist by training, a Chartered Environmentalist, and holds a national role in the Environment Agency. He is a Fellow, Vice-President, former Chair and currently Director of Finance of the Institute of Fisheries Management. He is a Board member of the Society for the Environment, and an Assessor of Licensed Bodies for the Society.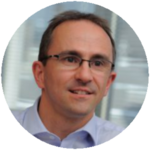 Ian Warman – Trustee
Ian is a Partner and Chief Commercial Officer at Isio, the previous KPMG pensions business.  His role covers all aspects of running the business including leadership, financial management, people skills and operational effectiveness.  Ian also leads Isio's relationship with a number of key clients.
Prior to becoming a Trustee of the South York Multi Academy Trust, Ian was a governor of Fulford School where he had active roles on the Finance, Personnel and Pay Committees, and acted as Link Governor for Progress and Achievement.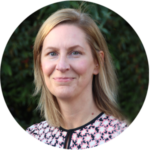 Philippa Smith – Trustee
Philippa has worked in education for the past 26 years. She is highly committed to supporting the development of educational provision which allows pupils to flourish both academically and personally, and provision which ensures pupils develop a life-long love of learning.
Philippa is currently a School Development Adviser for the Diocese of York. In this role she supports schools in the development, monitoring and evaluation of their Christian distinctiveness, Religious Education and collective worship alongside their preparation for SIAMS. She also works in partnership with a number of local authorities in supporting governing bodies with Headteacher recruitment.
Prior to joining the Diocese of York Education Team, Philippa worked in a number of roles beginning as a primary school teacher in Warwickshire where she then became a literacy adviser for the local authority before taking up her first headship. More recently she has been the Headteacher of a primary school in Leeds. Across her 17 years as a Headteacher, she has led schools through a number of successful Ofsted and SIAMS inspections focussing on school improvement and has recently become a SIAMS inspector.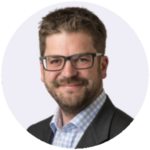 Matthew Horne – Trustee
Matthew moved to Naburn in 2013 where his children go to school. Matthew has worked in education and children's services for nearly 20 years, most recently in children's social care.
He has worked for the Department for Education and the Cabinet Office and now leads a not-for-profit organisation based in London. He has been a school governor for over 15 years in three different primary schools.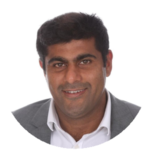 Anooj Kotecha – Trustee
Anooj is the owner of Leeds Montessori Pre-School and Nursery, and has over 25 years' commercial experience in senior management roles and management consulting.
The nursery has had a number of successful OFSTED and Montessori inspections. Anooj's prior experience includes a Non-Executive Directorship at Leeds Community Healthcare NHS Trust where he chaired the Business Committee. He is passionate about education and the community, has been a Primary School Governor and run successful Corporate Social Responsibility programmes. All spare time is taken by his five children!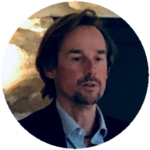 Nathaniel Potts – Trustee
Nathaniel Potts is a director of one of the largest privately owned agri/soft commodities companies in the UK. A highly experienced board director, he has held executive management positions within publicly listed global corporations, venture capital and SME's.        
Nathaniel currently sits on multi-sector boards across education, agri sector and not-for-profit, and holds a Masters of Business Administration. He has extensive knowledge of corporate and educational governance and serves as chair of governors at a primary school in North Yorkshire, where he has recently overseen recruitment of the new head and led the school through two successful Ofsted inspections in his tenure.
A keen advocate of animal welfare, he is a non-executive director of the Mane Chance Sanctuary in Surrey – a high profile, community-centred charity, focused on the rescue and rehabilitation of abandoned and abused horses. The centre also provides a holistic outlet for children suffering from poor mental health and physical disabilities. He is currently overseeing the plans to build a new purpose-built visitor centre on the main site.
His outside business interests include residential property development, and in his spare time he is a passionate follower of rugby union.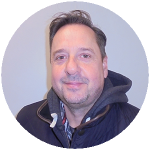 Simon Mennell – Trustee
Simon Mennell is native of York, growing up in the village of Osbaldwick.  A global Human Resources Executive having held senior positions across the world in brands such as Qatar Airways, AIG, Dow Jones, The Wall Street Journal and Nestle.  An experienced Board Director, Simon has held positions in the UK, India, the UAE and Sri Lanka, as well as Risk and Health and Safety committees.  Simon is a Chartered Fellow of the Institute of Personnel and Development in the UK. 
Simon has extensive experience of corporate governance, finance and people management, as well as business transformation and restructuring.  Simon's career has also been within training and development, as well as delivering training and career advice within the education sector.  Simon is passionate about education, in particular special needs.  
In his spare time, he spends time with his family and is a keen golfer at York Golf Club.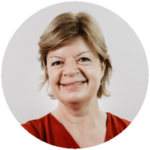 Rachel Wicaksono – Member
Dr Rachel Wicaksono is Head of the School of Education, Language and Psychology and York St John University. Her first degree was in English Language and Literature from Oxford University, and her MA TESOL and EdD are from the Institute of Education, University College London.
Rachel has taught English, trained teachers, and managed and inspected schools in Indonesia, India, Hong Kong, Malaysia, Thailand, Vietnam, China, Pakistan, Sweden and Sri Lanka.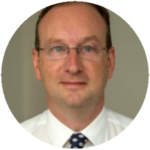 Andrew Smith – Member
Andrew Smith is the Diocesan Director of Education (DDE) for the Diocese of York.  He is a qualified teacher with over 25 years' worth of experience in primary education and, prior to this role, was the Headteacher of a church school for over ten years, securing good and outstanding judgements in both Ofsted and SIAMS inspections.  Andrew has also worked successfully in a number of collaborative partnerships, including within Teaching School Alliances and with schools overseas, particularly focusing on developing effective school leadership and shared curriculum development.
Andrew currently represents the Diocese of York Educational Trust (DYET) as a corporate Member on Multi Academy Trusts and is a director of DBE Services, a consortia of several Church of England dioceses in the north of England. He is also a Trustee of the National Society which oversees the work of Church School education nationally.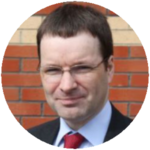 Peter Warry – Member
Peter has been Diocesan Secretary and Chief Executive of the Diocese of York since 2006 and oversees the delivery of all the legal, financial, advisory and support functions for its family of over 600 churches and 127 schools & academies.  He also became a Lay Canon of York Minster in 2008.
He has lived in York for 35 years and his earlier career was focussed on business planning and logistics; as Operational Research Manager for Nestlé UK and, subsequently, European Development Director for the Adaytum and Cognos Planning products. Peter served as a governor at Clifton Green Primary School for 19 years, and continues to serve as a trustee/director of a number of ecclesiastical, educational and welfare charities.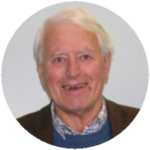 David Ashton – Member
David has a wealth of experience in Governance and Leadership most recently holding the position of Chair of the Fulford School Governors. During a long and successful career as a Chartered Accountant David held the positions of Managing Director of an Engineering company, Finance Director of a Food business and Chairman of an Engineering company serving the sugar and mining industries.
David was elected to North Yorkshire County Council in 1977 and became a County Councillor for the Fulford Division which included Wheldrake, Elvington, Escrick, Naburn and Fulford. During 28 years membership of the Council David was Leader for 7 years and chaired a number of Committees including those covering Finance and the County Council's Pensions Scheme.
David was asked to Chair a new waste management company set up by North Yorkshire and York named Yorwaste. This was at a time when Local Authorities had to divest from certain activities including waste management. He retired from this chairmanship after 14 years.
He became a Governor of Fulford School in 1977, and had roles as the Vice-Chairman and Chair of the Finance Committee during his term of office.  David was also a Governor of Escrick CE Primary school for 16 years and a member of the Escrick Parish Council for 30 years, 18 as Chairman.  David is the Chair of the Friends of St Helens Church Escrick, a charity set up 14 years ago to raise funds for the Church which would be separate from the Diocese. It has raised over £100K in that time, some of which has been used to pay for repairs and improvements to the Building.
David is a Deputy Lieutenant of North Yorkshire now on the Retired List.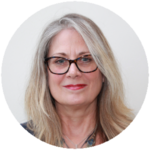 Sharon Holm – Member
Sharon Holm gained her doctorate in Native American Literature from Birkbeck, University of London, as a mature student in 2007. She has lectured at Birkbeck, Kings, Leeds, and most recently at the Centre for Lifelong Learning, University of York. Previously she was a professional actor and voice-over artist for twenty years.
Her interest in secondary school education began with her involvement with Fulford School from 2011-2019, first as a Parent governor and subsequently as a Community/Trust Appointed governor.  Her varied roles during this time included Chair of the School Improvement Sub-Committee, Deputy Chair of the LGB, and five years as Lead Governor for Pupil Premium. As well as being involved in two headship appointments and on the committee overseeing Fulford's conversion to academy status and as founder member of SYMAT, Sharon was also a vocal advocate of the importance of music and performing arts in the school. Her past involvement with Fulford School and her new role as Member reflects her continuing commitment to good governance, to transparency for all stakeholders, and unwavering support of the comprehensive school ethos of inclusion and an excellent education for all.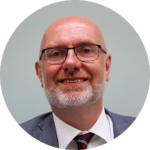 Steve Lewis – Chief Executive Officer
Steve moved to York in 2019 to take up the Headship of Fulford School. Since September 2020 Steve has taken on leadership of the trust as CEO. A role he combines with that of Headteacher.
He has over 30 years of experience in education. Prior to joining SYMAT Steve was a successful Head and Executive Headteacher in Nottingham and Nottinghamshire, leading a large outstanding secondary school to World Class School status and finalist in TES Secondary School of the Year. He has experience of bringing around marked improvement of school outcomes through his role as Executive Headteacher. Steve has presented on school improvement at a national level. He supports systems leadership through work with other educationalists and is a lead Ofsted inspector. 
He is committed to partnership working and providing an opportunity to maximise the potential of all.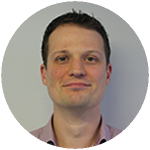 Sam Bradford CPFA – Chief Finance Officer
Sam is a Chartered Public Finance Accountant. He qualified with KPMG in the Public Sector audit department in Leeds in 2008 and has also worked in audit roles within the commercial sector.
He joined Fulford School in April 2016 as the School Business Manager and was appointed as Director of Finance (CFO) of the South York Multi Academy Trust upon conversion in January 2018.
Meetings - Schedule, Attendance Registers and Minutes